Welcome to Holistic Wellness Writers!
Help your Ideal Clients find you, get to know you, and trust you. By upgrading your writing and communication skills, you can help them see your unique brilliance in the areas where they need your genius. I can help.

Schedule a Free Strategy Session with me. 


More than an ordinary editor– here you'll find a unique combination of communications expertise, psychology background, holistic wellness experience, coaching skills, and years of writing and editing wisdom. I have an editor's eye, and a healer's heart.
And because I'm a trained and certified holistic health coach, I know your niche. 
~~~~~~~~~~~~~~~
Offerings

I offer editing and writing coaching for those who want to finish a book. And if you are ready to continue forward, I offer packages to edit your manuscript and familiarize you with publishing options– so you can get your book, and your originality, out into the world where your clients can find you.

I offer coaching packages to help you improve your presentation skills.

I offer guidance in sharpening and polishing your "About" page and other profiles.

And I offer communication consulting, and extensive editing services.

It's about helping you come across vibrantly to your visitors and communicate powerfully with your potential clients– in ways that accentuate all you have to offer them.

Don't risk losing your potential clients to dull, ordinary writing that lacks the magnetism needed to keep them reading. Instead, showcase what you've been called to do on this planet and demonstrate a little of how you can help them– in an engaging, credible, and polished manner.
I can get you there.
~~~~~~~~~~~~~~~

Just Ask. . .
. . . About my Transformational Programs, Retainer Programs, Platform Building Packages, and all kinds of great information on how you can come across as a more credible, authentic and brilliant Holistic Practitioner– so you can reach more of your Ideal Clients, and help more people.
Be well,
~Paula
Praise for Paula and
Holistic Wellness Writers:
Paula High-Young agreed to be a Beta reader for me on my first published novel. I found her suggestions and impressions invaluable during the final editing process.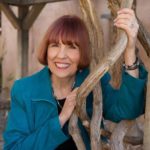 By the time we began work on my third novel, I realized she brings extra talents to the process I had not previously realized. Her degree in Communications gives her an unusual skill set within the editing process. Additionally, her minor degree in Psychology adds an unexpected layer of ability.

She's pointed out instances in which a character's body language wasn't communicating the same thing the dialogue did, and she's pointed out times when a character might not be coming through to the reader the way I had assumed they were.

She is excellent at pointing out the usual line editing items, but she's also good at catching uneven points of view, or gaps I've overlooked. As a writer, I sometimes don't see things because I am too familiar with the work. My brain automatically corrects when I look at the document and I can miss little details. Paula's editing skills keep me on track and force me to be more fully aware of my work. I highly value her input and appreciate her professional attitude.
—Patricia Smith Wood, Author
http://www.patriciasmithwood.com/
~~~~~~~~~~~~~~~
"When you work with Paula, you are so much more than a 'client.'  Not only is she full of great ideas and sound advice, but she really goes above and beyond, to pull the best– not just out of your work, but out of you. She is so much more, and does so much more, than a 'typical' editor. I hope more editors will take note from her."

–Gabrielle V., Author (Paragon)
North Carolina

~~~~~~~~~~~~~~~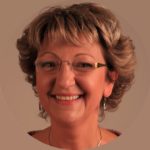 I always feel at ease while working with Paula. She is not only focused but also intuitively tuned in. She picks up on the goal of my text right away, working with it and putting herself in the position of my future reader. She consciously chooses the right words, which fit my meaning and will resonate with my readers. Clarity is very important to me. Since Paula is all about clarity, we worked well together to get my concise message across.
Thank you, Paula! I'm looking forward to working with you again.
–Orsolya Riszt, Life Coach, and Energy Psychology Therapist
Your Specialist in "Letting Go"
http://shineconsciously.com
~~~~~~~~~~~~~~~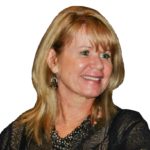 I have had the pleasure of working with Paula over this past year. Her input is invaluable, her comments are spot on. Her edit recommendations for my sales pages, and for my online course (for Client Connection Toolkit) were exactly the messages I wanted to convey.

From the very first moment I met Paula, I knew she was amazing. She has the unique gift to clearly communicate her strategies, in a holistic way, which allowed me to have an open mind through the conception and composition process. I felt her confidence, which gave me the confidence to share my thoughts and ideas without being judged. She's an editor extraordinaire who provides the loving touches to get the results I was looking for. I highly recommend Paula High-Young for helping you shine your brilliance!

–Janice Hurlburt – Online Management
JaniceHurlburt.com
~~~~~~~~~~~~~~~
Last edited, September 2017